Order sample
Montreux In+Outdoor - product information
Montreux - Indoor / Outdoor - Silver
Click image to enlarge
Montreux - Alabaster
Click image to enlarge
Montreux - White
Click image to enlarge
Montreux - Platinum
Click image to enlarge
Montreux - Indoor / Outdoor - Birch
Click image to enlarge
Montreux - Indoor / Outdoor - Latte
Click image to enlarge
Montreux - Indoor / Outdoor - Charcoal
Click image to enlarge
Lausanne-Montreux Collection
Click image to enlarge
Montreux - Marine
Click image to enlarge
Montreux In+Outdoor
137cm Wide
100% Polypropylene. Washable
Lightfast 7 ISO 105-B02
35,000 Martindale
Heavy Duty Upholstery
Washable 30°C/86°F. Do Not Dryclean. Do Not Iron. Do Not Bleach. Do Not Tumble Dry
FR passes: BSEN 1021-1, NFPA 260, CAL 117, AS/NZS 1530.3-1999

Available in 8 Stock Colourways

Whilst every effort is made to represent colours accurately on-screen, we cannot guarantee exact colour match due to variance in monitor calibration.
Care information:
(mouse over icons for details)
show care directions label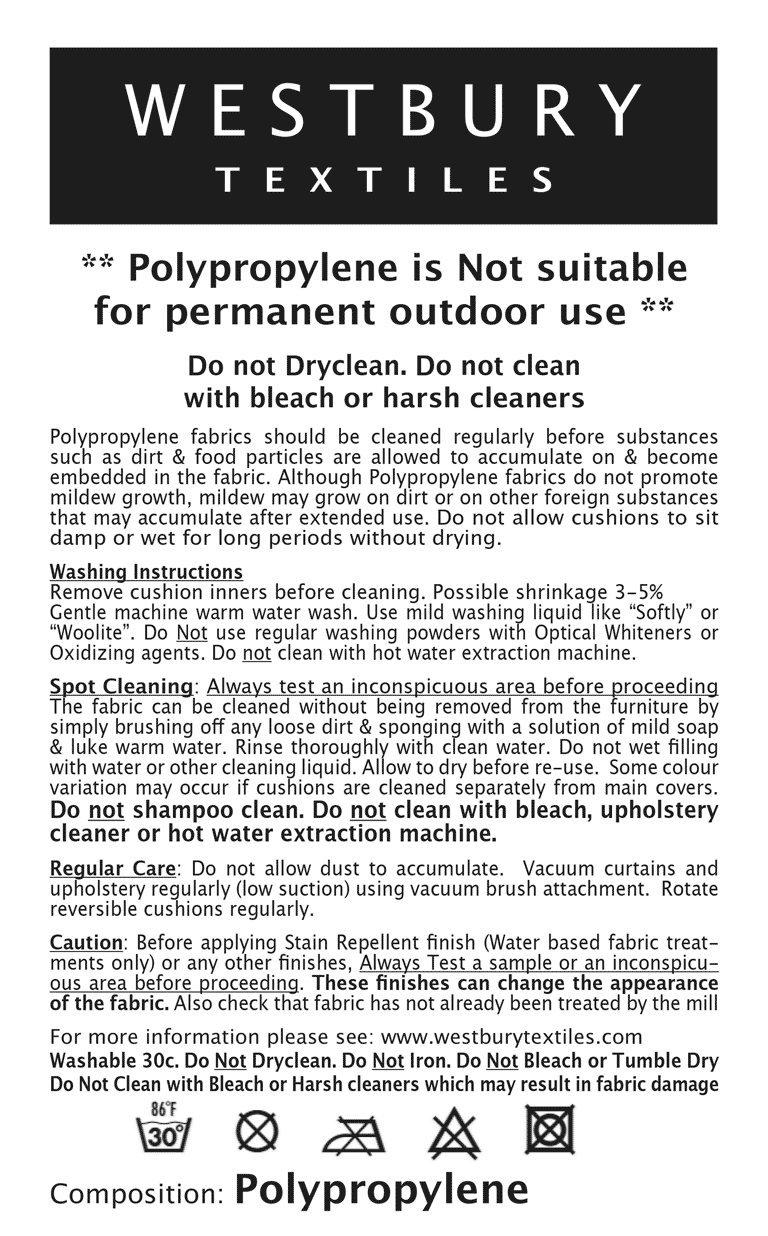 hide care directions label